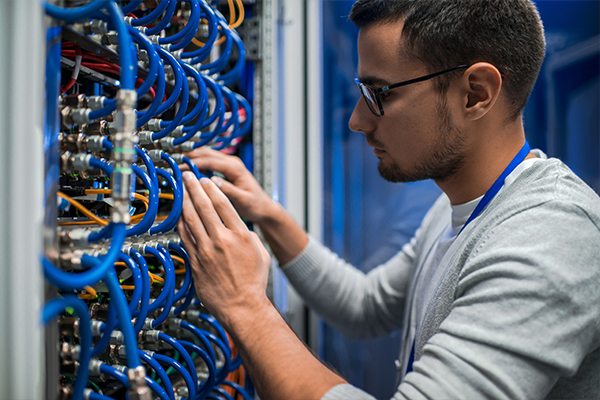 Elevate Your Data Center Solutions for Uninterrupted Business Continuity
Discover ByteBridge's cutting-edge Data Center Solutions, providing a comprehensive suite of services tailored to meet your organization's unique needs. Our team of experts specializes in Data Center Fitout, Data Center Design, Migration, Networking, Compute, Storage, Colocation, and Security.  
At ByteBridge, our global presence, extensive experience, and unwavering commitment to excellence set us apart. Our in-house engineers with bilingual capabilities facilitate clear communication and a profound understanding of your needs. We provide a single point of contact throughout your engagement, streamlining the process and offering you peace of mind. 
With ByteBridge as your partner, you can trust that your data center solutions will be efficient, secure, and tailored to your unique requirements. Contact us today to explore how ByteBridge's Data Center Solutions can empower your organization.